It's the
Juggernaut
, bitch!
crap, I already used a Marvel joke in the other thread
A "stony behemoth that serves as a weapon of war," a juggernaut is a big stone construct mounted on rollers. As seen in the art, it rolls people flat like something out of a Warner Brothers cartoon. "Six sturdy stone arms jut from its sides," though none are pictured. Juggernauts are occasionally designed with an interior hiding space that can accommodate two Medium creatures.
They're mindless constructs, so it's on to combat! Juggernauts are CR 11 Huge Constructs, with 18 HD, 99 hp, and an AC of 29. They have DR 20/+2, SR 36, and fast healing 10, plus the usual construct immunities; in addition, they are immune to acid, electricity, and fire. They can see in all directions and are thus impossible to flank, and get +4 on Search and Spot checks. Beware the juggernaut ranger.
A juggernaut attacks with six slams (presumably those sturdy stone arms) for 2d6+10 damage each. They can also squash fools (the name of the power is literally "squash") by rolling over them; this follows the rules for trample attacks (Reflex save or attack of opportunity, not both) and does 10d10+20 damage. Juggernauts have improved grab with their six arms, and if successful then will throw grabbed victims under their rollers in the next round.
Impressive, right? Well, they have a speed of 10'.
Ten. Feet. Per. Round.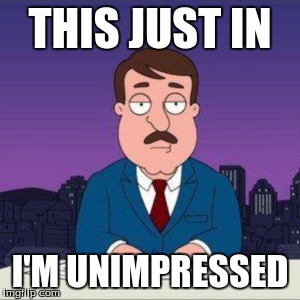 Juggernauts also gets some SLAs, though how they can deploy them with an Intelligence of "--" is beyond me. They can cast
forcecage, grease, hold monster, magic missile, slow, wall of force
and
web
all at will. That seems excessive for a mindless monster whose
modus operandi
is "hit people and run them over," but
grease
does bring me a smile of evil GM glee. They somehow net a Charisma of 16, but their Dex is 3, and their Reflex save bonus is +2.
If you want to build your own extremely slow-moving death machine, I hope you have a spare 70,000 gold lying around, plus about 25 tons of granite. You can advance a juggernaut to 54 HD and Gargantuan size for maximum intimidation factor.
Next time:
The
other
blue/purple ape monster in this book.