Vitruvian manticore
Validated User
I do understand. I remember being surprised that this guy was a shadar-kai at first. Still, it is a take I kind of like, especially since fluff wize they are all about extreme sensations to keep from fading.
Here's another pic of an SK with a bit of a more 'punk' look.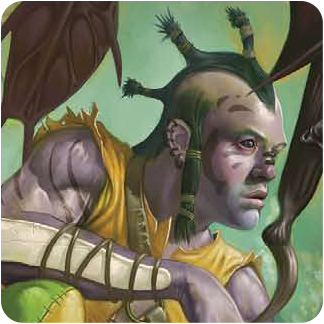 One possibility is that the pale SKs are Shadowborn SK's, eg those born in the Shadowfell. The 'punk' guys might be from a splinter group born on the material plane. Although, it's not clear how the SK's are different from humans, other than being INCREDIBLY angst-ridden and born in the Shadowfell. So an SK from our world might just be a human with a weird haircut.