Registered User
Validated User
The
MapForge software
(which runs on Mac & Windows) was designed to create customized tactical-scale battlemaps for RPGs, and is already supported by an impressive 80+ mapping content Add-Ons (12 of which are free!) covering all major game genres. Maps produced with the software can either be printed for use at the gaming table, or used in virtual tabletop software such as Roll20 or Fantasy Grounds.
But despite the wealth of fantasy mapping content already available, GMs have been clamoring for
even more
. So we've got some great new content lined up, and are raising funds to cover the porting/development costs.
Click on the image below to check out the latest KS campaign for MapForge, which just launched two days ago.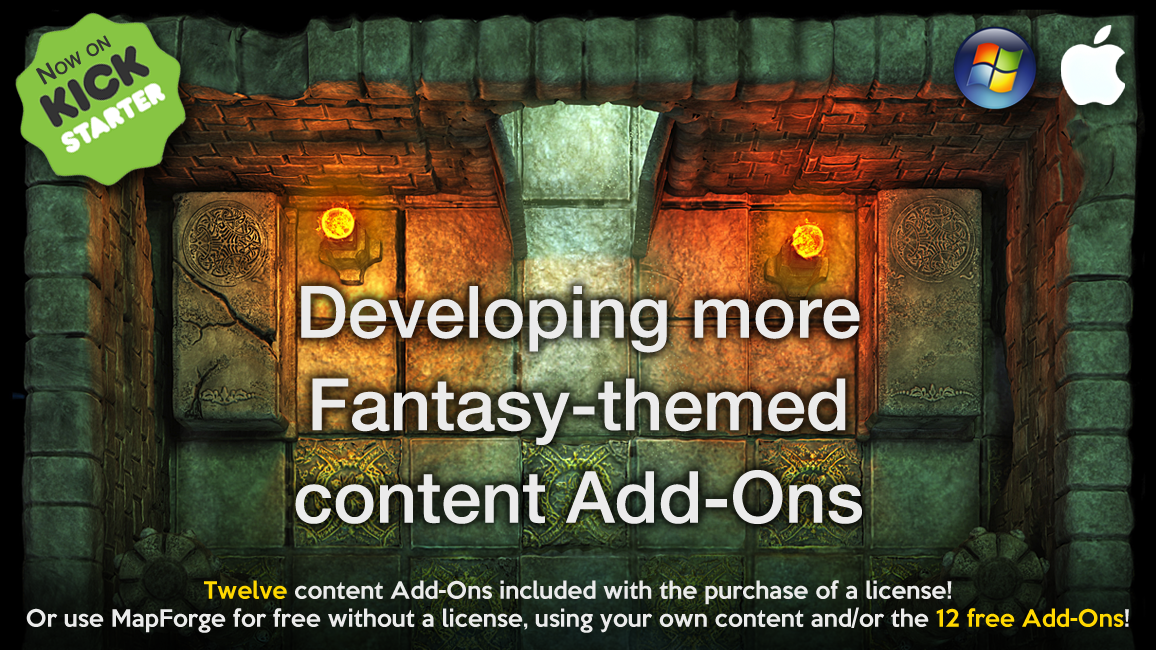 Note that the software itself is already developed and available (though a new version is due out later this month); this crowdfunding campaign is only to fund the development/porting of the new fantasy-genre mapping content.
Some boardgamers and wargamers were quick to catch on that the software can also be used to produce custom game boards or tiles for games such as Myth, Descent, HeroQuest, Aliens, Skull Tales, and many others.
Fairly quick delivery of rewards is expected (August), and there are no shipping costs involved, since it's all digital downloads.
Campaign launched on:
May 22, 2019
Campaign ends on:
June 17, 2019