Registered User
Validated User
Re: [In which I play] Limbo of the Lost (warning; Picture intensive)
That just about captures the vibe, yes.
Time to sack and loot.
Not alot to do here, unfortunately. There's an item though.
This game feels a lot like someone had an unhealthy fascination with glass containers.
Speaking of which, let's take a look at that soul cabinet.
Oh come on. Some of these aren't even jokes. "Arse soul?" And not a single soul of a poet? Disappointing.
Well, can't take them. Might as well move on to door number 3! Backtrack in progress. What new vistas shall I find?
We meet again, foe of mine. Reused a section again I see.
Again? Seriously? That one shot used three times with one word switched?
There is only one explanation; This section of the game was designed to look samey and boring deliberately, presumably to evoke a mood. No one stealing this much crap could have just sat down and done this unless it was completely deliberate. This is not a sign of lazyness, folks; This is just the sheer horrible Bad Crap shining through.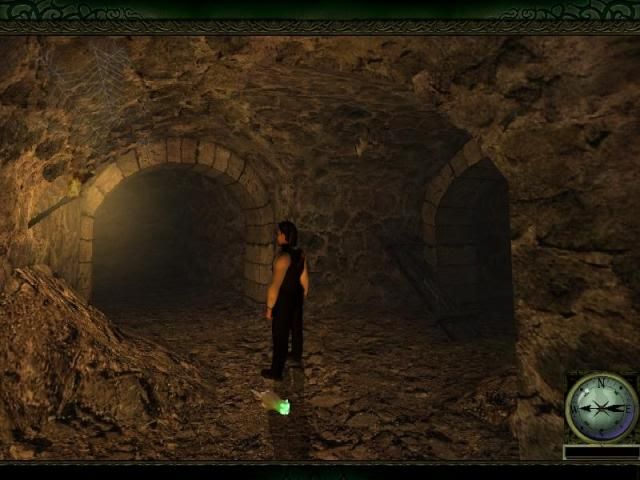 OH COME ON. Left.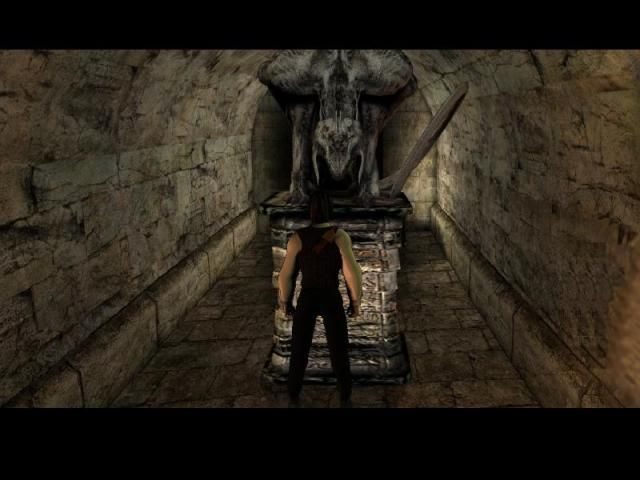 Hm. What's this? A statue in my way?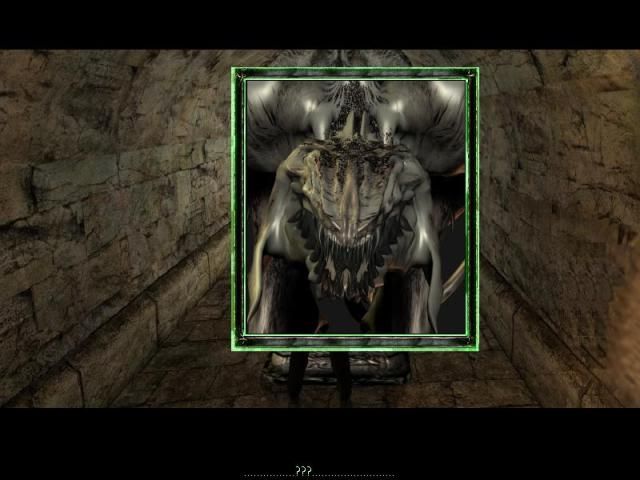 ...hi?
This thing sounds like it got its sound files from the Zerg in Starcraft. I'm not prepared to say it's that for certain, though, it just sounds similar.
This would be so much easier if you were the captain of the Enterprise. Just saying.
Thanks to the keeper's parchment, we have a clue on what to do here. Apply seal to statue! It's not dead or anything, and "loosen the tounges" clearly has nothing to do with language, but IT MAKES SENSE! YES!
I feel another boring conversation coming on.