Anyone have any nifty dice they want to show off, or just pictures of their dice collection?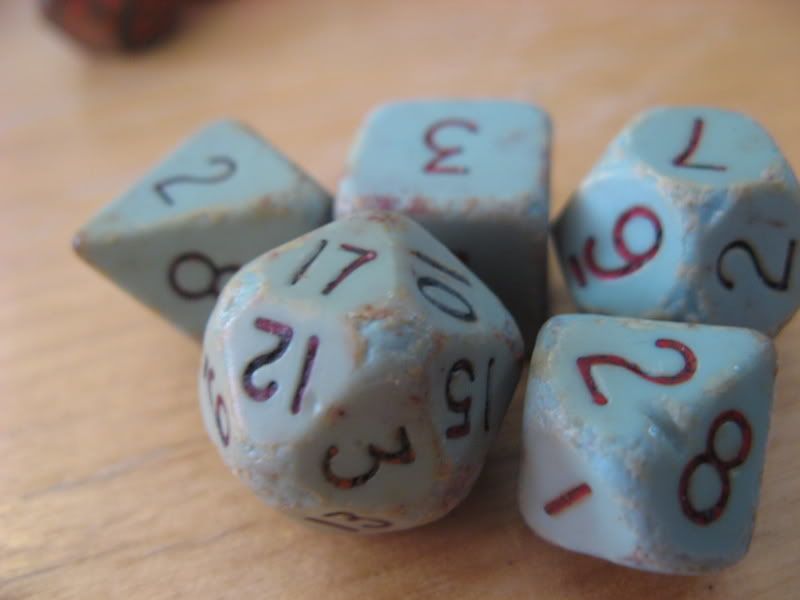 My relic dice. They were given to me by a friend in my gaming group before I moved away. They're one year older than I am.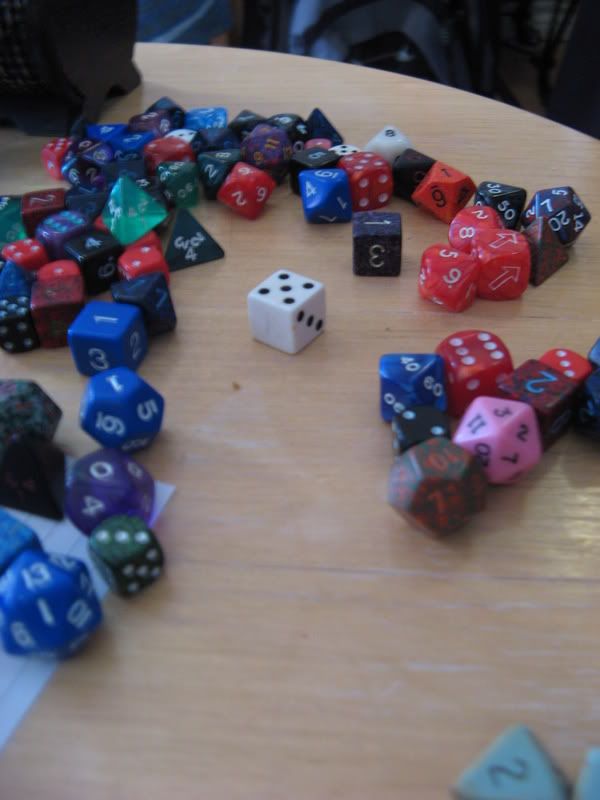 And just some more of my regular dice, spread out for a game of D&D yesterday. That central D6 actually has a skull where the 1 should be, but it was inked on so it's faded over the years.