Gritty AF
Staff member
Administrator
Moderator
RPGnet Member
Validated User
Question: Why are all Sisters of Battle depicted with white hair and bob cuts? Is it just fan inertia or is it written somewhere in the lore that Sisters of the Adepta Sororitas do their hair that way as part of their vows? Where does this come from? Why is this a thing? Why no red heads? Why no black sisters with dreads?
The bob cuts were picked because longer hair - hair that went down over a collar - were harder to sculpt in metal.
The "default" Order for the Sisters is "The Order of the Martyred Lady." In the original Sisters Codex they all had black hair, black robes, and black armor: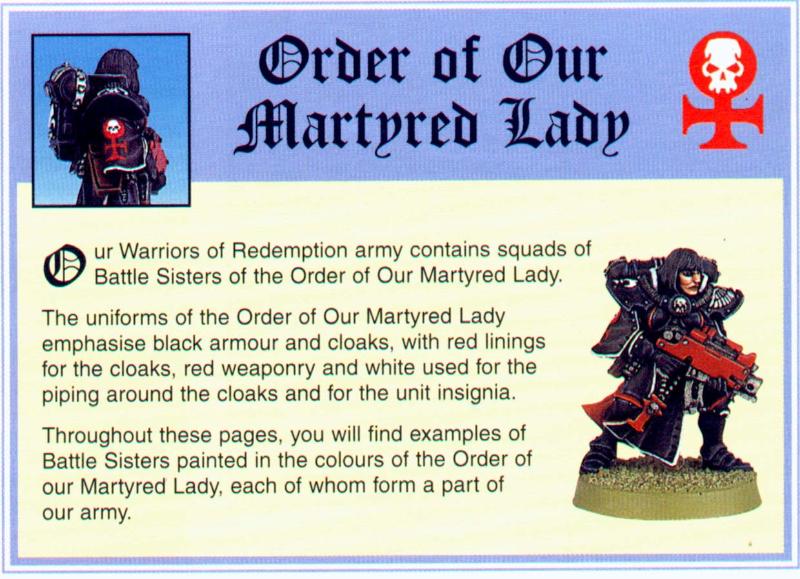 But the Sister on the cover had white hair and red robes:
By the time the next Sisters codex (Codex: Witch Hunters) came out they had realized that black hair/black armor/black robes doesn't really stand out on the tabletop, so they went to the white hair/black armor/red robes for the Martyred Lady studio models.
The them-all-being-white-people thing is because it's GW and they're not notably good at representation.
GW has Sisters of color in official art: