After much ado, the revised Wayfarers Roleplaying Game is slated for Release by Mongoose Publishing next month:
http://www.mongoosepublishing.com/rpgs/othergames.html
Wayfarers is a living game, created with old school sensibilities.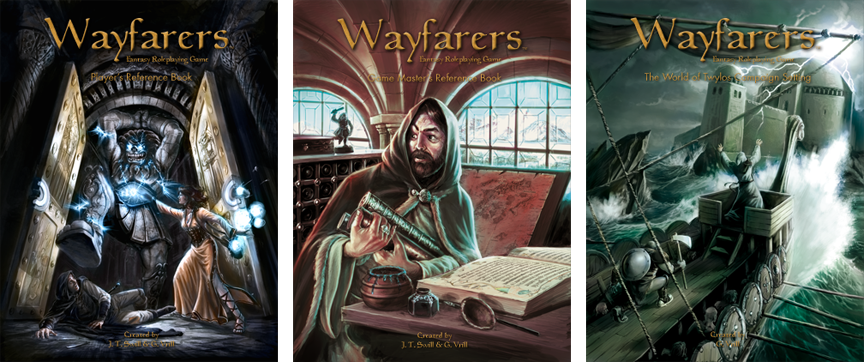 The Player's Reference Book and Game Master's Reference Books will be available in April. Gregory Vrill's World of Twylos Campaign Setting will be available in May.